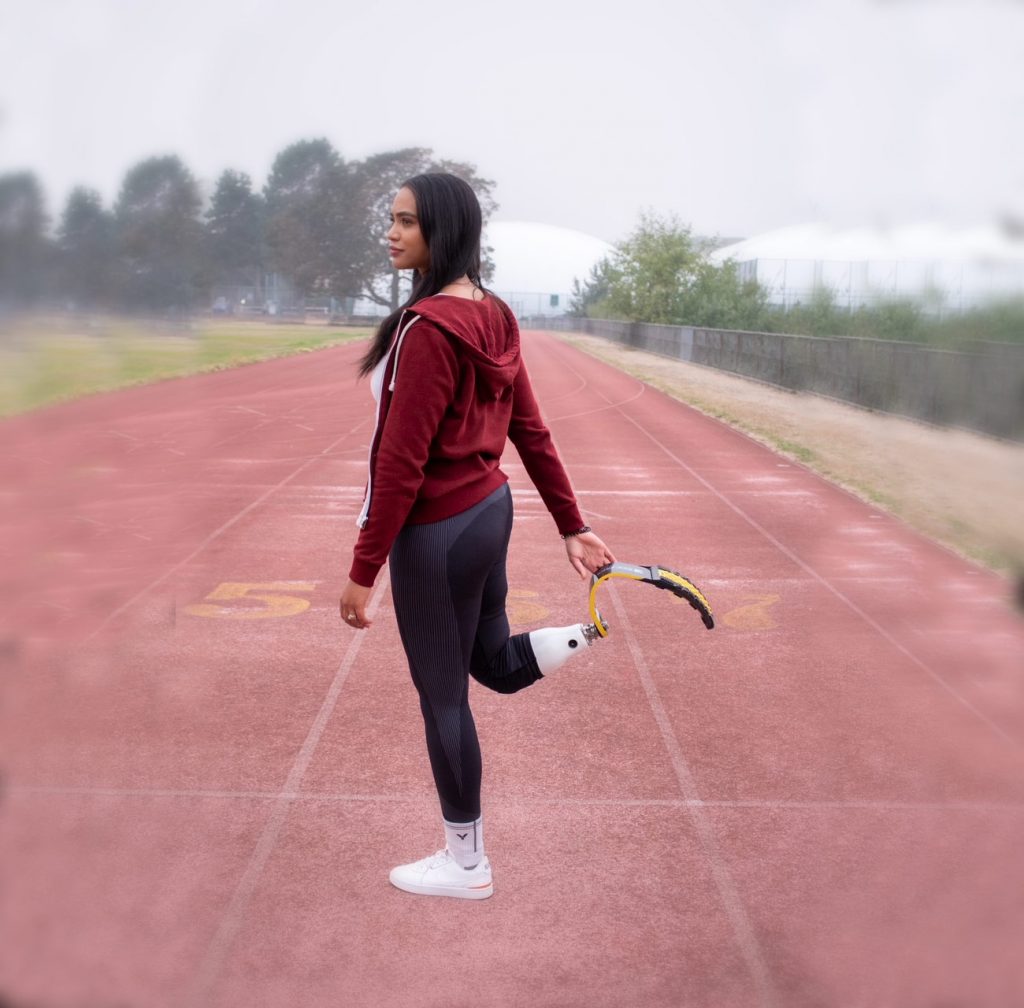 We provide our clients with the best possible prosthetic solutions to help them regain mobility and improve their quality of life
Prosthetic Services
Vancouver Island Prosthetics specializes in fitting, aligning and fabricating upper and lower limb prostheses. We provide and source funding options through private and public providers on your behalf, and we offer the following certified expertise: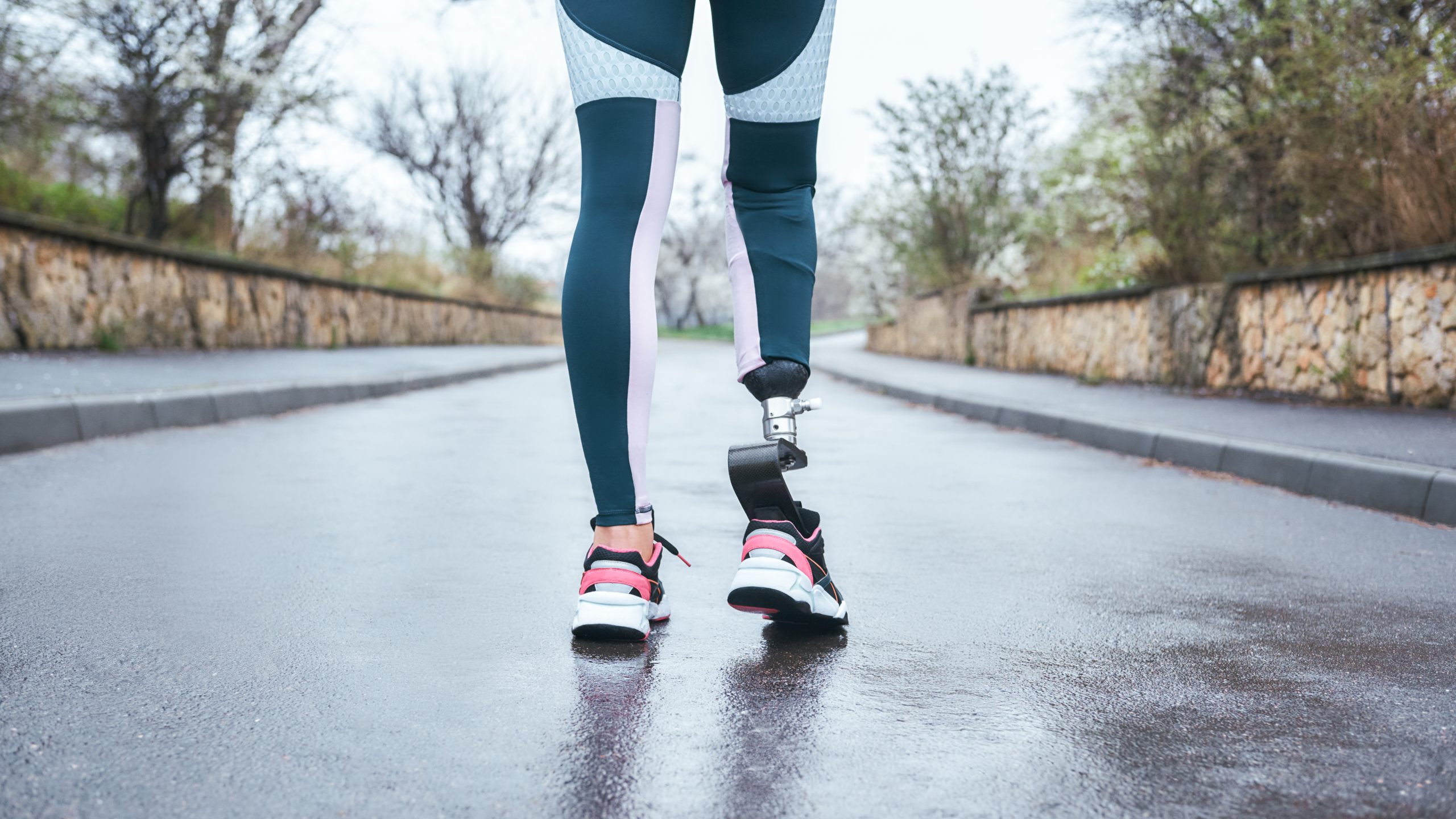 Extensive
Prosthetic
Options
---
Current socket design theory, Dynamic Composite feet, Custom gel, silicone and urethane interface systems, Vacuum Assisted suspension.
Special Purpose Prostheses: Shower/Aquatic, Sport and Pediatric prostheses.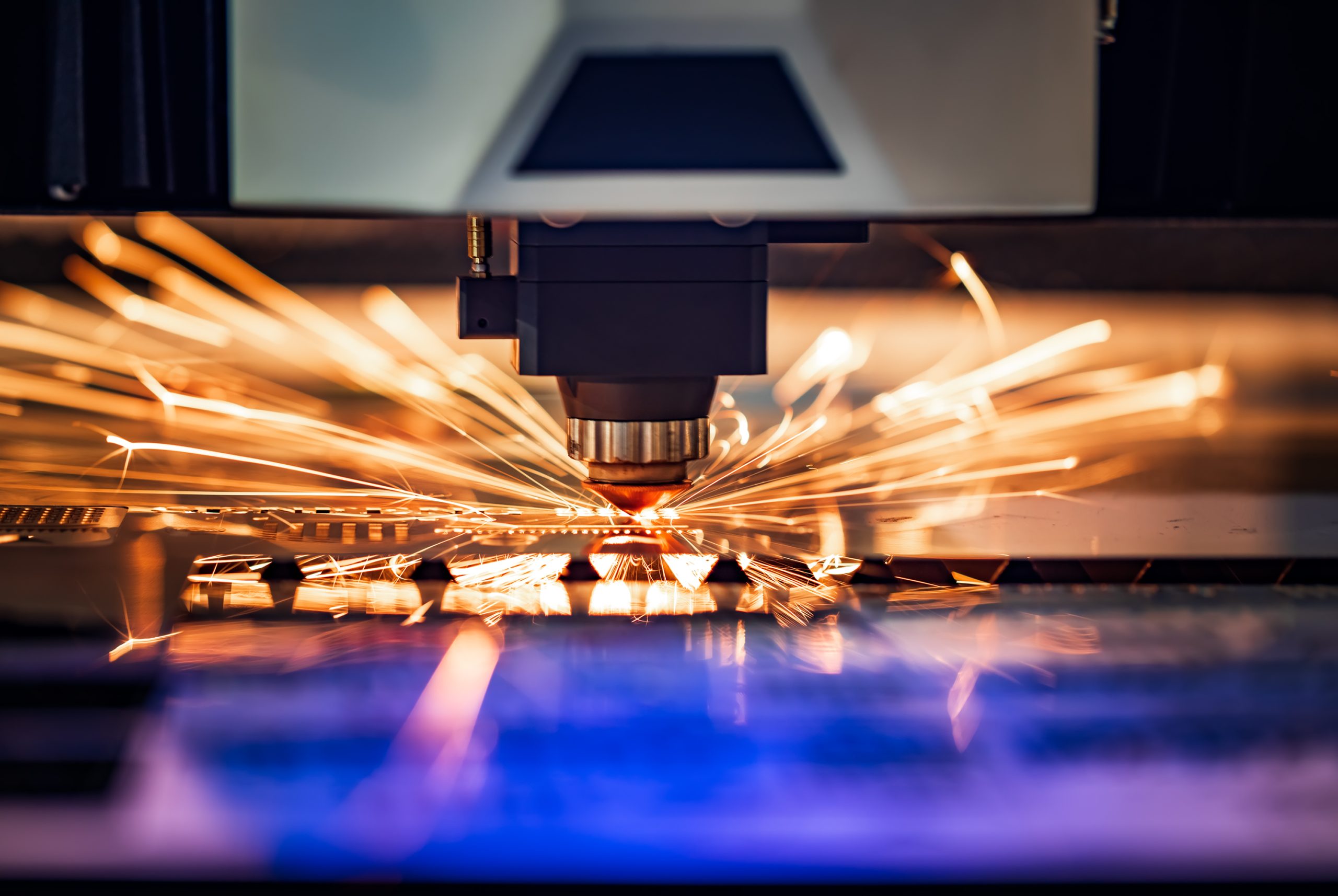 The
Latest
Technology
---
LASAR Alignment, Certified and experienced in the use of microprocessor controlled prosthetic knees (C-Leg, Plie, RHEO II) with current socket design theory to ensure optimum Function and performance.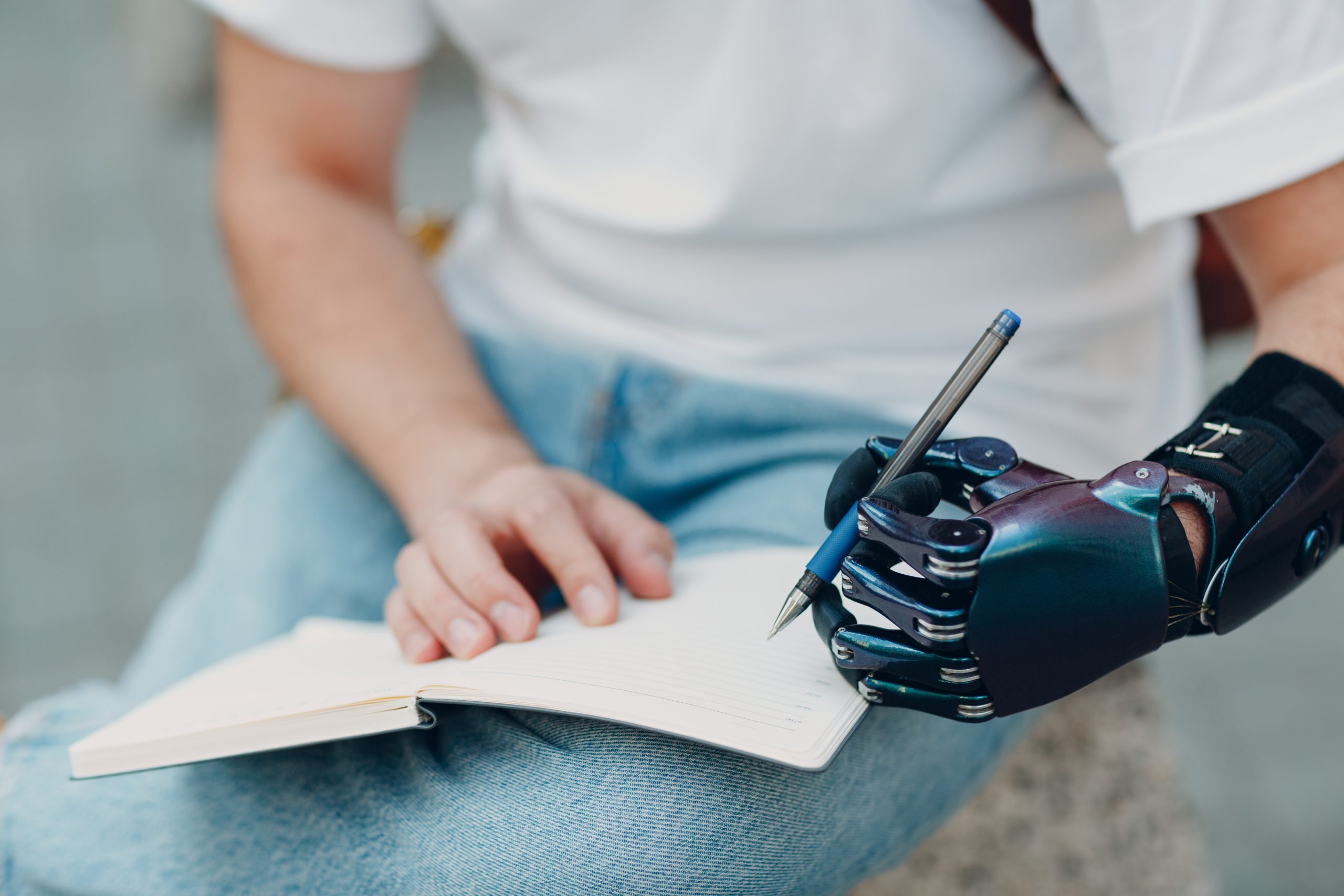 Upper
Limb
Prosthetics
---
Conventional Body Controlled, Myoelectric & Hybrid systems, Cosmetic restorative hands & fingers with high definition silicone.
---

Vancouver Island Prosthetics also works alongside Aaron Amar, B.Sc., C.O.(c) – certified orthotist with Tailwind Bracing & Orthotics, who can accommodate all your bracing and footwear needs.
Why Choose Vancouver Island Prosthetics?
Patient
Satisfaction
We provide quality, caring service to help you get your freedom back.
Timely
Service
Nobody likes to wait. That's why we're so proud of the timeliness and availability of our service.
Personal
Attention
When you call us, you always speak with a Certified Prosthetist.
Stress-Free
Financing
We'll help you navigate the confusing web of third-party funding sources.
FAIR PHARMACARE
Learn more about the Fair PharmaCare Plan, calculate your assistance or manage your registration.
About Us
With two clinics in Nanaimo and Courtenay, Vancouver Island Prosthetics is referred by physicians across the North Island for upper and lower limb prostheses.
We believe in a collaborative approach to prosthetic care that involves open, constructive communication between all members of the rehabilitation team. We also pride ourselves on the timely, professional service we provide.
From the moment you call to set up your first appointment, you speak directly with a Certified Prosthetist. This eliminates the potential for miscommunication and ensures the efficient service for which Vancouver Island Prosthetics has become known.
Custom fabrication, professional service and a prosthetics team that's always willing to go above and beyond to ensure the best possible solution – you shouldn't expect any less from Vancouver Island Prosthetics.
W. James Little B.Sc., C.P.(c)
Certified Prosthetist
Certified Prosthetist James Little works directly with all patients to create and maintain their custom prostheses, thus avoiding time-wasting miscommunications and ensuring he's prepared with the right information and equipment for every appointment.
A Certified Prosthetist since 2000, James was faculty in the Prosthetics and Orthotics program at BCIT, teaching in the health sciences dept, for 10 years. He worked in Vancouver, Victoria and Nanaimo before founding Vancouver Island Prosthetics in 2007.
---
Joe Tyne BFA
Office Manager
Joe manages our office and manufacturing facility. He works closely with James Little to handle patient funding and to ensure production of high-quality prosthetics in a timely manner.
Starting in Calgary in 2008 he has 15 years of experience in Prosthetics and Orthotics working with a broad variety of production methods, suppliers and funding agencies.
Customer Testimonials
"When I first met James, I immediately felt comfortable with him. James is warm, friendly, courteous, and respectful. When I was measured for my prosthetic I was impressed with his discretion. His sense of humour made the procedure much easier to tolerate. The follow up appointments have always been an enjoyable experience. His reassurance always made me feel comfortable with the unknown challenges one has to deal with. James is well educated but talks to you at a level that one can understand, he is cheerful, has a great sense of humour that you need when you are dealing with an amputation. It is my opinion that he is the best on Vancouver Island. Being a 76 year old retired nurse I have had much to do with medical personal . He is definitely the best I have encountered in my career and personal life." – Edna Dwyer
"I have been a below knee amputee since 2002 and Jamie Little has been responsible for my prosthetics from the beginning. He combines his expertise with a genuine willingness to listen to his clients. Jamie works hard to make sure that I am completely comfortable with each of my new limbs, always willing to answer any of my questions or concerns, and able to work through any of the challenges or difficulties I experienced along the way. He has always gone out of his way to make sure that I have the best possible care and equipment for my needs. I would highly recommend Jamie Little and Vancouver Island Prosthetics." – Jennifer F., Victoria
"I live in Victoria, but I don't mind the travel to Nanaimo because the service at Vancouver Island Prosthetics is impeccable. James Little and his team have been great to work with. Not only do they listen and provide the direct feedback and support I need, they also take accurate measurements and make sure everything is right before creating the perfect custom prosthetic. This dynamic has allowed me to live my life to the fullest, enjoying activities ranging from running to volleyball, weightlifting, and everything in between. Not only is my alignment straight, which is so incredibly important, but my prosthetic is so comfortable and well made that I rarely have to go in for tuneups! I cannot recommend them enough." – Julia Chisholm
"I had been working with another Prosthetist since my above-knee amputation four years ago and was experiencing difficulty in getting a good fit with my socket.  On the suggestion of a fellow amputee, I contacted James to see what his approach would be to building me my next socket. Wow – I couldn't be more pleased to his dynamic approach to fitting me with a new socket.  He listened closely to what I was experiencing and offered good insights into approaches he could take to get me the best possible fit and walking experience. He is attentive, caring, and I am very happy with the final product. My husband who takes care of financial matters also appreciates James' insight into the Fair Pharmacare billing practises and how best to time invoicing and payment of our deductible to get the most "bang for our buck"" – Maggie
"I have been a lower limb amputee for a dozen years due to an automobile accident. I carried a severely injured leg around for over 36 years. I was always aware an amputation was inevitable though not the ability to carry a prosthetic leg. I've been very fortunate to find James and his associates. My experiences with James have been extremely positive and encouraging. Without this patient, kind and gentle man I would not be as active as I tend to be." – Jacqueline Franke